Description
AUCTION DATE:     October 3, 2019 ** Thursday Evening! **
TIME:     6:30 p.m.
LOCATION:     ON SITE  |  2421 Overlook Circle  |  Lawrence, KS
SELLER:     Kenneth D. & Lena R. Wehmeyer, Trust
OPEN HOUSE/INSPECTION OPPORTUNITIES:  Tuesday, September 24th 3:30-6:30 pm; Friday September, 27th 3:30 – 5:30 pm & Saturday, September 29th 11-1 pm OR by appointment! Call Jason, Wendy or Kaylee for appointment.
AUCTION TERMS and CONDITIONS
Property Address:       2421 Overlook Circle, Lawrence, KS   |    Auction Date & Time:  10/3/19 @ 6:30 p.m. 
All bidders are required to register and provide photo identification to obtain a bid number. By signing this document, potential bidders understand and agree to the Terms & Conditions of this Auction.
Down Payment: Winning Bidder will be required to make a non-refundable earnest money down payment equal to Ten Percent (10%) of the total purchase price day of auction upon signing a purchase agreement immediately following the close of bidding.  The down payment may be paid in the form of personal check, business check or cashier's check and will be held by Commerce Title.  The remainder of the purchase price and closing costs are payable at closing within 30 days of auction day.  YOUR BIDDING AND PURCHASE AGREEMENT WILL BE NON-CONTINGENT UPON FINANCING.  It is strongly recommended that potential bidders ensure in advance (if needed) they are able to obtain necessary financing to close the transaction.
Purchase Agreement & Attachments: Purchase Agreement (Sales Contract) will be written with no contingencies.  All documents that will be attached and incorporated into the Purchase Agreement are included in the Property Prospectus for review.
Inspections: Property will be available for inspections during the scheduled Open House Tuesday, September 24, 2019 3:30 – 5:30 p.m.; Friday, September 27th 3:30 – 5:30 pm,  AND Sunday, September 29, 2019, 11 – 1 p.m. OR by appointment. All prospective bidders are encouraged to inspect the property and have any and all inspections including, but not limited to electrical, mechanical, structural, septic, mold, radon, lead-based paint and/or termite completed (at prospective bidders' expense) prior to auction day. Property will be sold "as is" in its present existing condition.  Your bidding and Purchase agreement will be NON-CONTINGENT on Inspections.
Title: Seller shall provide clear title and execute proper deed conveying the real estate to the Buyer (s).
Possession: Possession will be given at closing upon recording of deed.
Real Estate Taxes: 2019 Real Estate taxes shall be pro-rated as of the closing date.
Easements: Sale of property is subject to any and all easements of record.  See preliminary title commitment within this brochure.
Closing: Anticipated closing date shall be on or before November 2, 2019 or a date mutually agreed upon between the Buyer(s) and Seller(s).  Closing will be conducted by Commerce Title – Lawrence, KS.
Agency: Flory and Associates and its representatives are Exclusive Agents for the sellers.
Property will not be sold prior to scheduled auction date. This is not an absolute auction; Seller has the right to refuse the last bid.
Disclaimer: The property is being sold on an "as is, where is" basis, and no warranty or representation, either express or implied, concerning the property is made by either the Sellers, Real Estate Agents and/or the Auction company.  Each bidder is responsible for conducting their own independent inspections, investigations, and all due diligence concerning the property and the auction.  Information contained in this brochure is subject to verification by all parties relying on it.  Diagrams/dimensions in this brochure are approximate.  Acreage is estimated.  All information contained in this brochure and any related material are subject to the terms and conditions of the sale outlined in the purchase contract.  Auction conduct and bidding increments are at the sole direction and discretion of the auctioneer.  All decisions made by the auctioneer are final.  The Sellers and the Real Estate Auctioneer reserve the right to preclude anyone from bidding if there is a question as to the person's credentials, fitness, intent, etc.
New Data, Corrections and Changes: Please arrive prior to scheduled auction time to inspect any changes, corrections or additions to the property information.  ALL ANNOUNCEMENTS AND INFORMATION GIVEN/MADE FROM THE AUCTION PODIUM SHALL TAKE PRECEDENCE OVER PREVIOUSLY PRINTED OR STATED ADVERTISEMENT.
***Property Prospectus has been posted as an attachment.  If you have trouble viewing please call Wendy 785.979.2923 and she will forward you a copy via email or US postal service.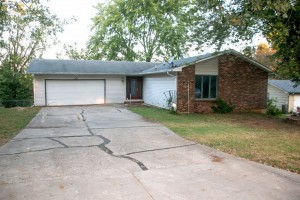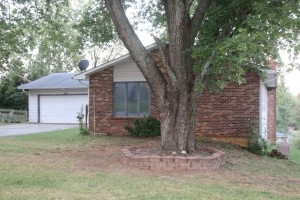 Property Documents